About the Company
Designer 218 was started in January 2007 by work at home mom and wife, Mandi Allen. Designer 218 was opened to offer other work at home mom's, dads, grandparents and small business owners an easy to use do it yourself sitebuilder so you do not have to pay hundreds, even thousands of dollars for someone else to build a site for you. You do not need to know special coding or html to build your website and start selling online. Plus if you run into any problems or have questions you will get the help you need as customer support is our number one priority. So many business's these days lack in that department and Designer 218 takes it very seriously to offer you the best available. All of our websites are hosting on a dedicated server that is not over-loaded and is wind powered, so we are a GREEN host! Designer 218 just celebrated our 9 year anniversary and we are so excited with our growth and we have made such great friends over the years and look forward to many many more to come!!

The server that our websites are hosted on are now 130% wind powered!
That's right! 130%
We're not just neutralizing our environmental impact, we're reversing it!
About the Company Name
If anyone is wondering how we came about the name Designer 218 here is the answer to that question: Being a "designer" for many years before starting this business I had prayed and prayed about what to do as this is what I really wanted. I went to church one day and we were learning about Nehemiah and the verse that spoke to me was "2:18" and in it said: "And they said, Let us rise up and build" so that was my answer plain as day, so I rose up and built it!
About The Owner
My name is Mandi Allen, as stated above I am a work at home mom to a 15 year old boy and wife to a wonderful husband of 21 years. I live in ever changing weather in the great state of Oklahoma. I am a self taught designer and have equal experience with html and css coding for over 15 years now. I have had other websites in the past (pre-Designer 218) where I made and sold candles, bath and body products and created website designs and logos. I was always more into the websites then the actual product making though, it was the websites and logos that held my attention. :) I was never very pleased with the customer support offered or shall I say lack there of so I finally decided to start Designer 218 and offer the customer support that I knew people deserve to have and an easy to build website for those with little to no experience building on their own. I have gotten to know so many of my clients whom now I consider friends and I look forward to getting to know YOU! Thanks for taking a moment to read about me, if you ever have any questions please feel free to email me anytime!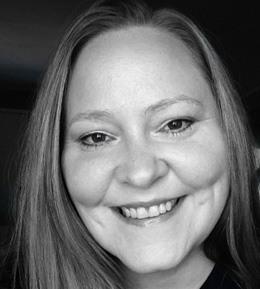 Mandi~