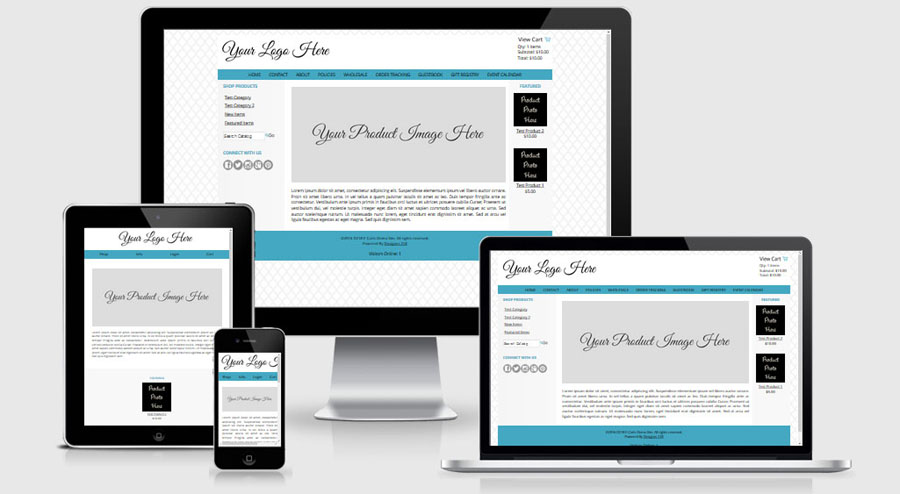 We now offer mobile responsive sitebuilder with responsive template layouts. The following 7 layouts are available in 10 different colors. You can add your own logo and background image for a more custom look. More customized layouts are being made and will be available soon. If you would like us to modify one of these layouts to match your business colors just contact us to discuss this option, we would be glad to help you.
To replace the background you will need a seamless tiled website background named pagebg.gif you simply go to images in your store admin and upload it and it will replace the current default background that is built in. To add your logo go to images then catalog images in store admin. Upload logo and mobile logo to add your logo and replace the text in your header. Transparent backgrounds work best. Best logo size is 500x100 or 500x200 its up to you.
We also have matching social media icons to go with each color. If you would like those please let us know and we will send you the files or a link to download the icons.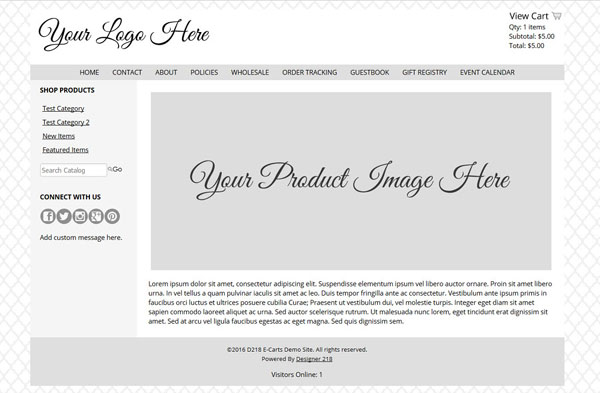 Single Side Layout
Featured Side Layout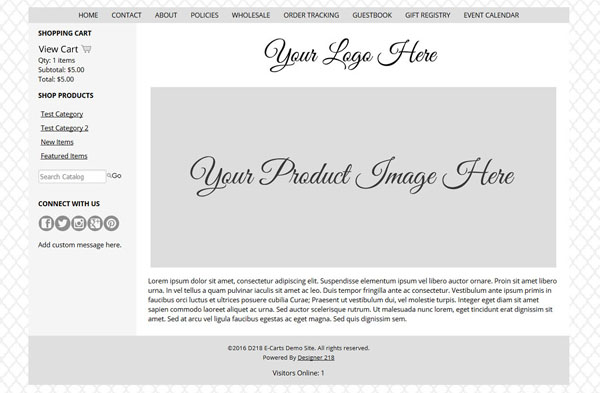 Single Layout with no topper. Logo in center of page instead.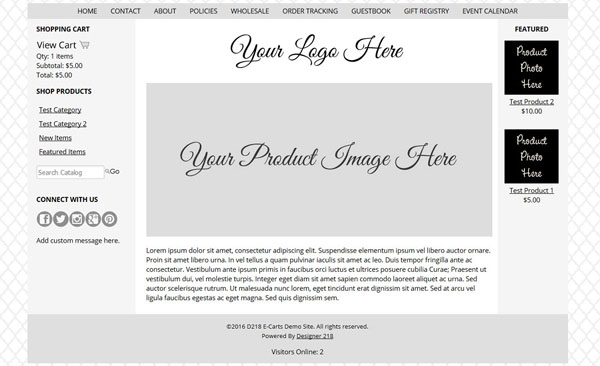 Featured Layout with no topper. Logo in center of page instead.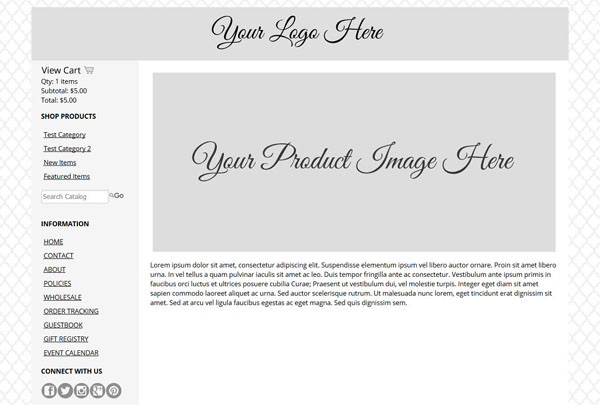 Single Side Only Layout. No links across the top bar.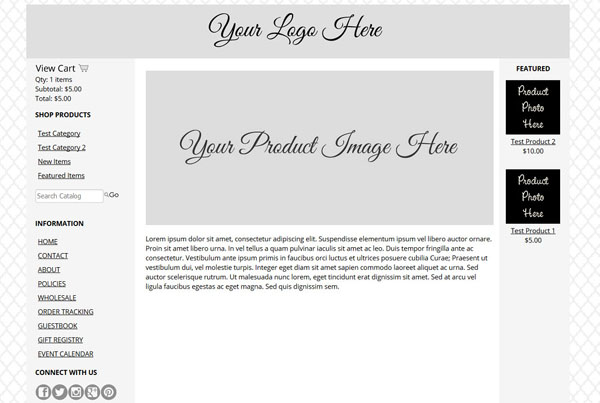 Featured Side Only Layout. No Links across the top bar.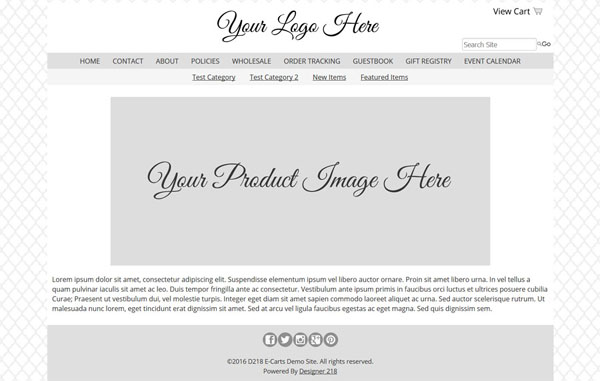 Full Width Layout. No right or left sidebar. Top Links Only.
All Of the above layouts are available in the following colors at this time

A couple of examples of different colors below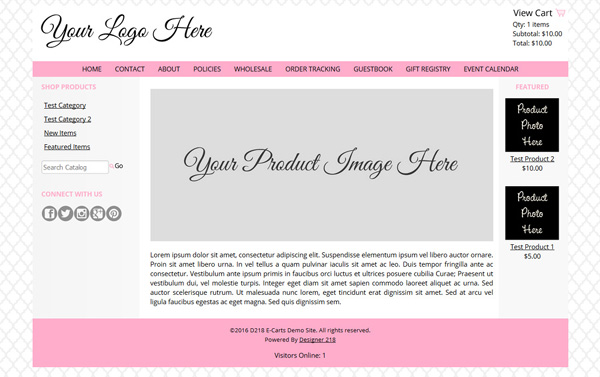 Light Pink Layout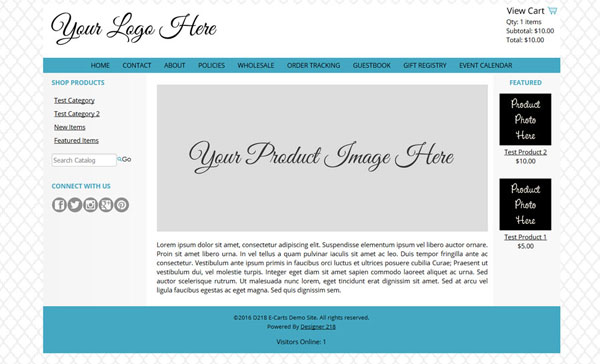 Teal Layout
To see all of the layouts full size please visit our demo site to apply and preview.